9 Things to Teach Your Teen Driver
Posted on
As far as teenage milestones go, getting a driver's license is a pretty big one. It's an exciting day for kids, but it can be a terrifying one for parents. Suddenly, children who needed to be driven around are adults who can drive themselves and be held liable for their actions.

Most teens learn how to drive from driver's education classes but, as a parent, you should be heavily involved in the process of teaching your child how to drive. Instilling your knowledge of good driving practices will not only help ensure that your child stays safe, but that they don't damage your rims or any other part of your car!
Tips for Teen Drivers
When it comes to driving, teens are more likely to underestimate danger than adults are. Teen driving statistics also show that young drivers are more likely to speed and tailgate than older drivers. Make sure your kids keep the following safe driving tips in mind whenever they're on the road: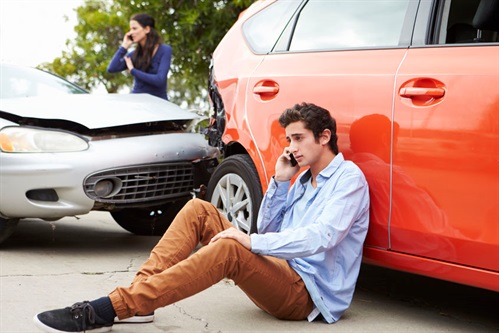 Above all, keep your eyes on the road. Distracted driving is no joke. When driving 55 mph, taking your eyes off the road for five seconds is enough time to cover the length of a football field. So remind your teen that tasks, like changing the radio, using a cellphone, or talking to a backseat passenger may only take a few seconds, but that few seconds may cost a life.
Always use your blinkers. Turn signals are the best way to clearly show other drivers where you're going. Not using your blinker is illegal, rude, and a good way to get sideswiped or rear-ended.
Keep your headlights clean. Foggy headlights make it hard for you to see at night, and hard for other drivers to see you. Plus, some cars' front blinkers are housed inside the headlight unit, which is all the more reason to invest in professional headlight restoration.
Make sure everyone in the car is wearing a seatbelt. There are many safety precautions built into modern cars but seatbelts are, by far, one of the most important. Even if you're only driving down the street, always wear a seatbelt.
Don't speed! There's just no reason to put yourself or others on the road at risk. High speeds will also wear your tires faster, so you'll have to get new tires mounted even sooner. Instead, leave plenty of time to get to your destination so that there's no need for speed.
Don't drive while impaired. Obviously driving under the influence of alcohol or drugs is dangerous. It's also a crime that could destroy a teen's driving record and affect much of their life. Talk to your teen and assure them you'd much rather get a phone call from them asking to be picked up than a phone call from the police officer who caught them.
Monitor what's happening around you. Whether it's paying attention to changing weather conditions or watching others to anticipate their actions, observing your surroundings can help you be a better driver. And don't forget to look out for things like potholes, speed bumps, or debris on the road. These things can bend rims and require professional wheel straightening.
Be prepared. For example, if you're driving in the winter, make sure you have a coat with you in case you get stranded. If driving on the beach, make sure you have the tools you need to get a stuck car out of the sand. A little preparedness goes a long way toward safety and convenience.
Be careful while parking. In general, drivers tend to be a lot less alert in parking lots because they're on their phones. To prevent car theft, make sure your car is parked in a well-lit area. If you don't pay close attention while pulling into or out of a parking spot, you could cause cosmetic or curb damage to your rims!
At the end of the day, teens should be taught to drive every car as if is their own: safely and cautiously. If they don't, they could end up hurting themselves and others or doing serious damage to vehicles.

Thankfully, even if your teenager damages your new chrome wheels, the experts at RGX Rim Repair can repair your wheels for a fraction of the cost of a replacement. We have multiple locations throughout North Carolina, making it easy for you to find rim repair services near you. Just give us a call at 888-775-RIMS (7467) to schedule an appointment or learn more about our services.