RGX Rim Repair Expands To Greensboro
Posted on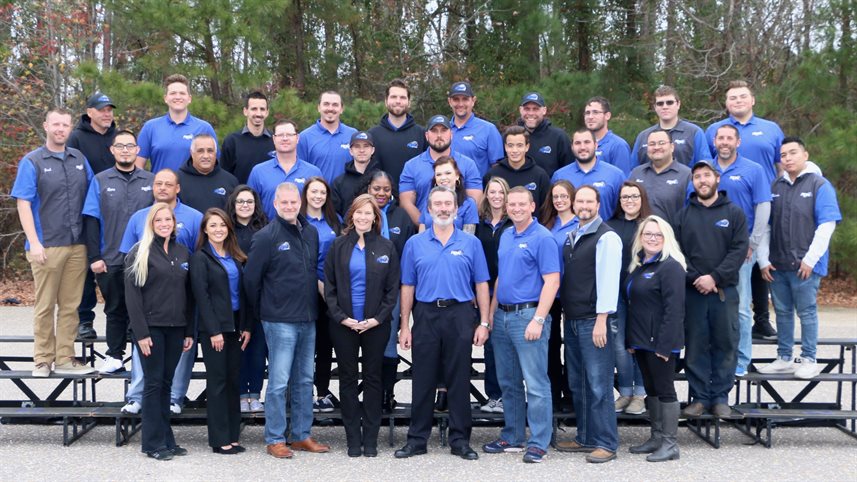 RGX Rim Repair has announced the acquisition of a family owned rim repair shop in Greensboro, North Carolina.

RGX Rim Repair has purchased the assets of Wheel Repair of the Triad, a rim repair facility located at 307-A Edwardia Drive. RGX will commence operations on December 1st, 2017. The shop will conduct business under the name RGX Rim Repair. RGX is now active in a growing business area within minutes of Wendover Avenue, offering fast pickup service to nearby automotive dealerships.

"We are thrilled to add the Greensboro shop to our family. We've always wanted a shop in this area. We look forward to serving the Triad and providing them with the premier RGX customer experience." says Derek Mickler, Vice President of Operations. The new shop will offer a number of restoration services including cosmetic damage repair, bent wheel straightening, welded crack repair, custom color changes, powder coating, caliper painting, and headlight restoration. The facility will also feature a customer lounge with amenities such as TV, complimentary Wi-Fi, coffee, and a refreshments bar.

All Wheel Repair of the Triad employees were given the option to join the RGX team. "We are about the people. We have a workplace culture of inclusivity where people can give their best and be amply rewarded for it. We have a commitment to take care of our people and the communities where we operate." says Gerald Green, Owner and President of RGX.

About RGX Rim Repair

RGX Rim Repair is a privately held company that has been in the rim repair business since 2004. Headquartered in North Carolina, RGX has three brick and mortar shops along with a substantial number of mobile rim repair units that service the Carolinas. Greensboro will be their fourth shop location, joining Charlotte, Wilmington, and Fayetteville. RGX is an authorized rim repair center and replacement wheel distributor for insurance companies, dealerships, and body shops.